Redeemer Counseling Newsletter
Many of us feel like there is not enough time to grieve all the sad news of loss that comes with living in this broken world. This month's Toolkit is meant to help caregivers hold space for those who are struggling to process difficult news.
The digital world we live in allows us to access more details than our minds were ever meant to take in. Reactionary politics, violence, and pandemic updates have permeated our news feeds. The world watched the 2022 Winter Olympics and the events unfolding in Ukraine in the same month. On a national level, political dissent, changing policies, and ongoing uncertainties in the third year of the pandemic bombard our social media feeds. On a local level, increased reports of violence against individuals and businesses in major cities are flooding daily news. After enough scrolling, it feels like too much to take in and it weighs on all of us. How do we help people begin to slow down and handle the news in healthy ways?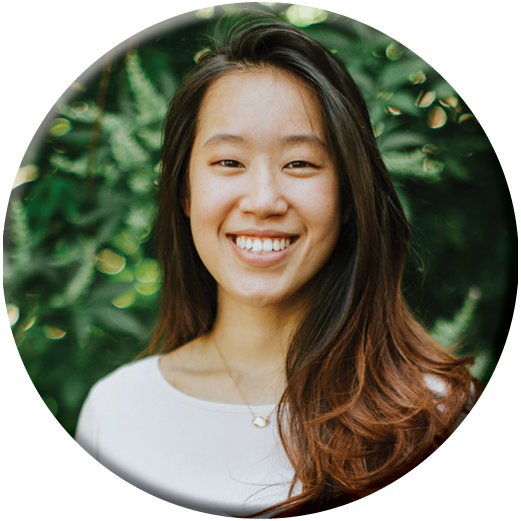 Hilary Chiu, LMFT and Staff Supervisor
Hilary Chiu holds a Master of Arts degree in Marriage and Family Therapy from the Alliance Graduate School of Counseling. She counsels people in areas including, anxiety, trauma, stress management, conflict resolution, poor self-image, spirituality and grief. She is passionate about helping others in all stages of life as they face conflict within themselves and with others (even God!).
---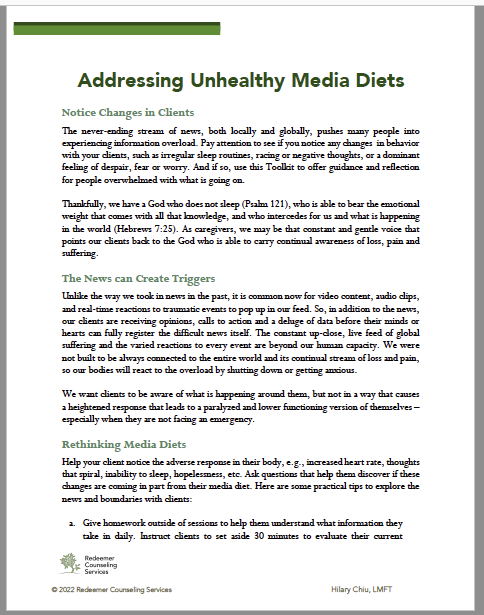 The Toolkit PDF will open in a new tab or download directly to your computer, depending on your browser settings.
---
Now Taking Applications for Fall 2022
Counseling Fellows Program Online Cohort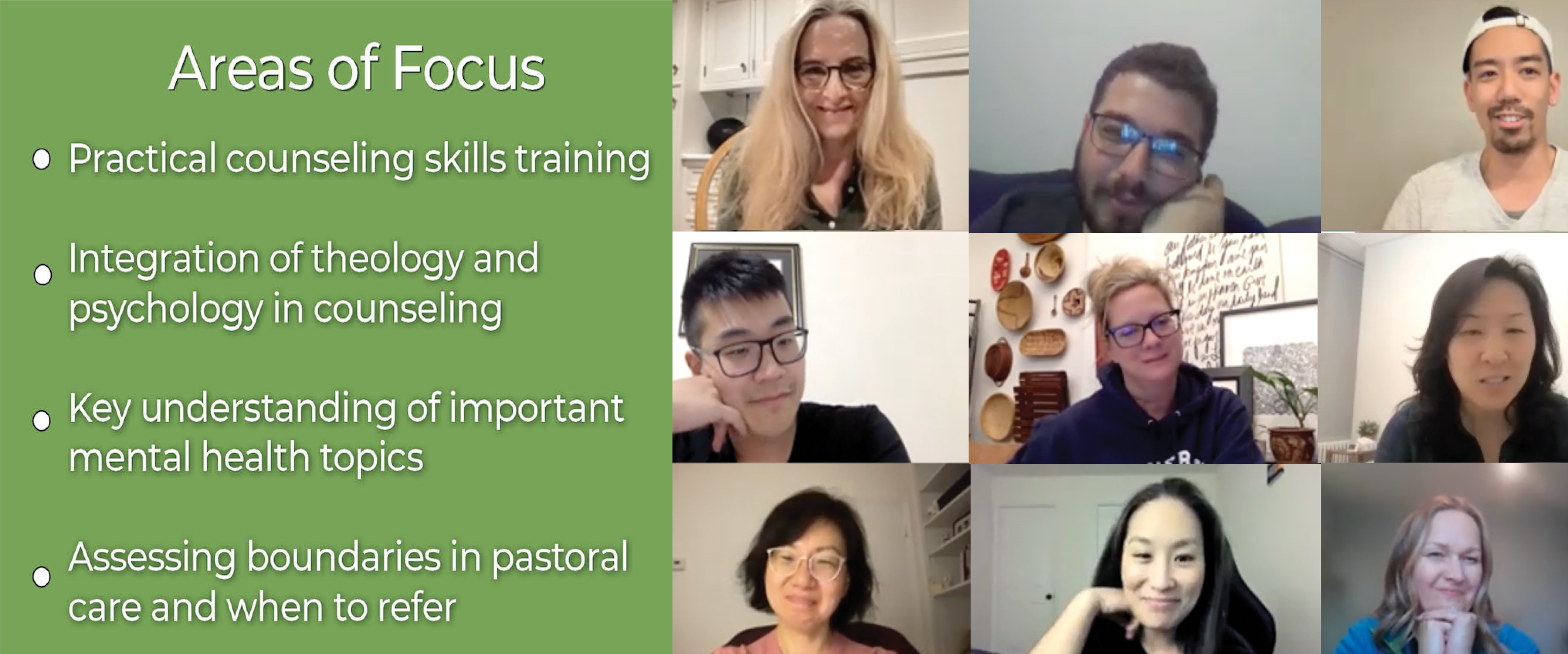 "Fellows is practical and also very relational. The program is willing to equip leaders. There is something powerful when mental health and the Gospel come together. If you are feeling hurt, well, guess what? There is a God who understands that hurt. There is a God who is much bigger and wants to know you in that hurt. " ~ Lester Lin, 2021/2022 Fellow
The Redeemer Counseling Fellows Program is now accepting applications for our 2022 / 2023 online cohort, which begins in September. This 9-month, intensive counseling training program is designed to build skills and teach ministry leaders how to integrate the Gospel with best counseling practices, as well as how to better care for themselves as they serve others. The class is led by a team of experienced, professional counselors at Redeemer Counseling Services.