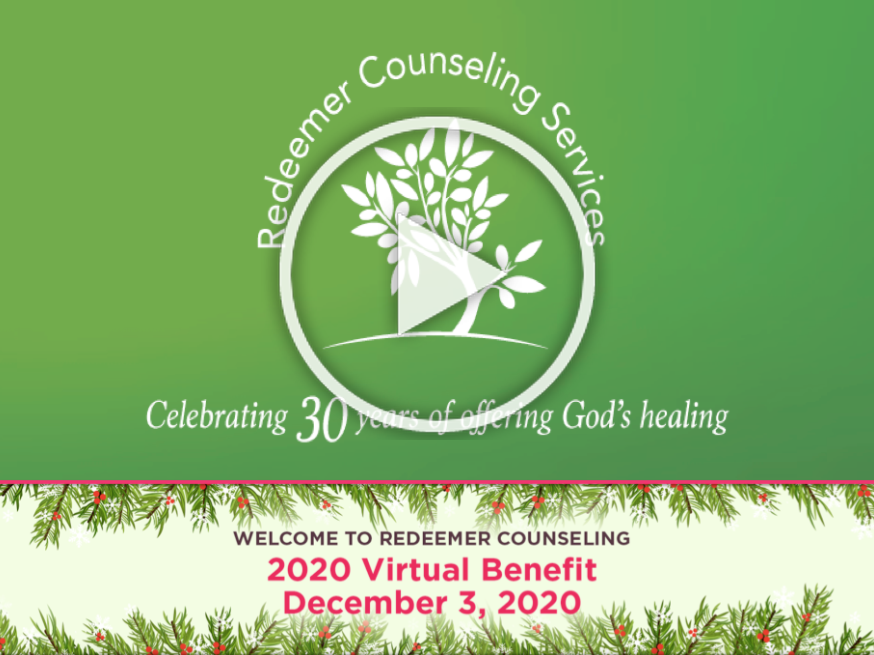 Access Passcode: m2WHvf^=
Expires on: January 3, 2020
2020 Virtual Benefit Recap
Thank you to those of you who were able to join our 2020 Virtual Benefit. Here's a recording for those of you who would like to see it. At the Benefit, we celebrated our 30th anniversary with our impact video. Our Director Judy taught on heart change, and included a role-play of a counseling scene with a famous fictional character. A former RCS client, Michael, shared how his time at RCS helped him know that he is wholly loved because of who he is in Christ. Finally, our counselor Jobey shared how generations are lifted because one person did the work in counseling to break harmful patterns in their life. It was encouraging to see how God joins people for His purposes.
---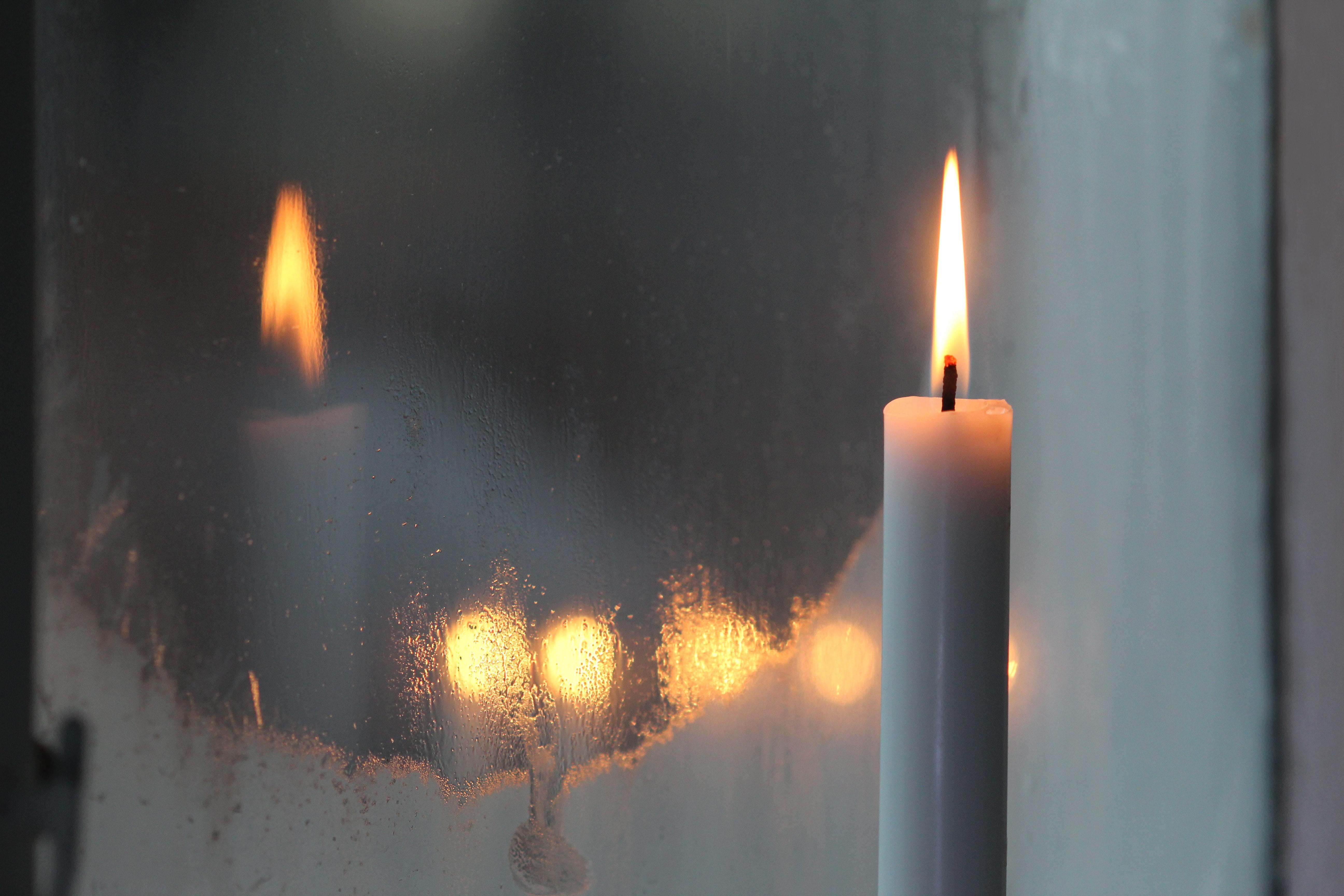 Holding Loss and Hope Simultaneously
By Natasha Steenkamp, LMHC
Clinical Supervisor and Counselor at Redeemer Counseling Services

"Comfort, comfort my people, says your God." (Is. 40:1)
Sit with those words for a minute. Let God's heart of comfort for your life sink in. Reflect on the past pandemic year. In the difficulties you have faced, how have you been able to experience God's compassion and care? As we enter this season of advent, perhaps more than ever we are keenly aware that we still live in a broken world, awaiting the second coming of Christ. Many have lost loved ones, lost a way of life, seen sickness and death, endured deferred hopes, experienced uncertainties and fears, suffered financial hardships, and grieved over injustice. There are so many losses, many of which have gone un-named.
As we long and wait for the day when all things will be made right, we would do well to name and bring these sorrows and longings to God. Jesus tells us, "Blessed are those who mourn, for they shall be comforted," (Mt. 5:4) and advent is a season of holding the tension between both lament and hope. It is in turning to our heavenly Father with our various griefs that we will experience the comfort, identification and hope in our Immanuel, God with Us.
Creating Space to Grieve Losses
Grief is a natural part of the human experience. It is an appropriate response after losing someone or something that is important to us. It involves changes of emotions, thoughts and behaviors as one reacts and then adjusts to a world without that someone or something. The following are the various kinds of losses to recognize and name.
Loss can involve something physical, such as:
The death of a loved one
The loss of a possession
The loss of a limb, or other losses due to permanent disabilities
A loss can also involve something immaterial and not as obvious which people might not readily recognize or try to minimize, such as:
The loss of a relationship
The loss of hopes and dreams
The loss of safety through violence or trauma
Losses associated with a change in life circumstances

Because people tend to avoid pain, it is important to create space to name and feel your losses. It may begin with these steps:
Acknowledge the loss
Name the loss
Name the feelings
Find ways to express those in helpful ways
It is important to be learners of our own grief. Here are some questions you may ask yourself to connect to and hold your grief. Sometimes journaling is a way to ask and answer yourself.

What are you feeling right now?
What emotions are you experiencing today?
What have you been thinking of as you are grieving?
Holding on to Hope while Grieving Losses
Along with making space to grieve, it is also important to hold onto hope. As Christians, our hope is a person, Jesus. He is Immanuel, God with us. He is not a God who is distant. He is God who entered our world and has known loss and tears, "a man of sorrows and acquainted with grief (Is. 53:3). Hope is an encounter with a person, a companion, who understands. People feel more hope when they feel less alone.
In Tim Keller's sermon, "Praying Our Tears" (Feb. 27, 2000), he reminds us that although suffering and tears may be inevitable in life, what matters most is that we are praying our tears to God, and in fact bringing all the emotions in the grieving process to him. What matters most to God is that we continue to talk with him. Here are some questions we can ask ourselves to connect to hope:
How do you feel about bringing your losses to God? What makes that difficult? What has helped you do that so far?
What is helpful for you right now?
What is making you feel a sense of hope?
What would make you feel more seen and known?
How can you invite others to pray for you to receive hope?
Connecting to our grief is about finding different ways to draw near to Jesus in our pain and loss. Processing our losses in Christ's presence, knowing that He sees and hears us in our suffering, will enable you to experience His compassion and hope.
---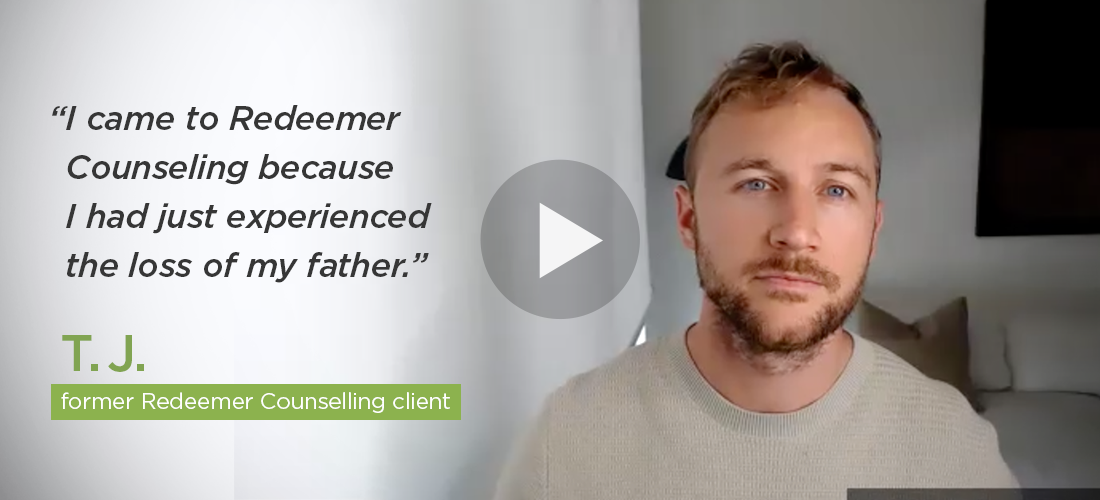 RCS Client Spotlight: TJ
Listen to TJ's testimony about how he sought help from Redeemer Counseling during his season of loss, grief and ultimately hope.
---
Give to Redeemer Counseling and Renew Lives
Since transitioning to remote sessions, we went from an average of 450 to 500+ sessions a week to meet the rising need for mental healthcare. This pandemic year, our counselors responded to 57 requests from partnering churches and ministries to provide workshops to care for people, including frontline healthcare workers. Our clients need us, and we need you.
Thanks to two generous donors, you can make twice the impact because all donations made by December 31, 2020 will be matched up to $75,000.
---
Merry Christmas from the Redeemer Counseling Team!
---
Share this Newsletter
This Redeemer Counseling Update is a quarterly email that shares gospel-centered thoughts on life issues from our staff as well as RCS news, upcoming groups and events. Please share this link to friends who may want to sign up: counseling.redeemer.com/update
---
If you have any questions about this newsletter, please contact [email protected]
---